Emerald Isle,
NC
Eight New Surfing Books Worth Your Time (and Maybe Money)
posted 1/25/2020 12:28:09 PM, updated 1/25/2020 12:30:42 PM
Story by Dashel Pierson
Ever since the western world encountered surfing, as performed by natives in Hawaii and French Polynesia, they began to write about it. One of the first accounts came from Captain James Cook, who, after witnessing a canoe surfer in Tahiti, wrote this: "I could not help concluding that this man felt the most supreme pleasure while he was driven on so fast and smoothly by the sea."
The field of surf writing has come a long way since the days of Captain Cook. In fact, a book about surfing even won the Pulitzer Prize – William Finnegan's 2015 memoir Barbarian Days set a new standard for surf writing, while also positioning the sport in the purview of the non-surfing masses. Everyone could relate, not just frothy surfers. But it's not just staff writers of The New Yorker who are producing high-quality tomes about riding waves.
New surf books come out all the time, but in the past year or so, a few have caught our eye. And we thought they might do the same for you – whether as coffee table books for your houseguests to flip through, or accounts of surfing's rich history, or a collection of short surf stories. So, here they are: seven recently released surfing books to add to your collection.
City Surf
, Nathan Lawrence and Leo Maxam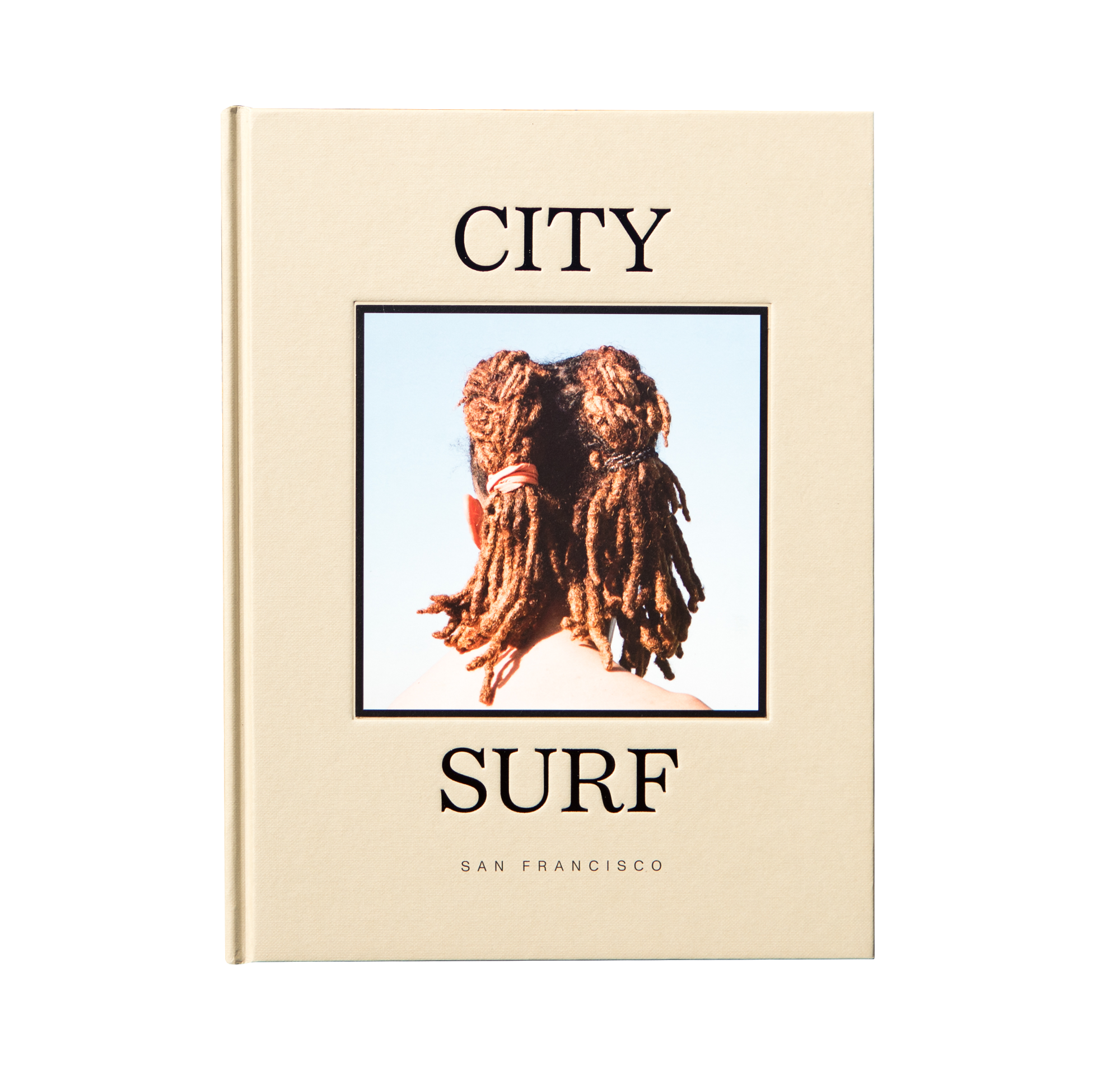 San Francisco gets occasionally epic, occasionally terrifying waves. But a large portion of the city's sprawl is unaware of this – whether they're too busy creating the next big dating app, scrounging pennies for the high price of rent, or struggling to survive in one of the Bay Area's many lower income neighborhoods. As for the latter group, a schoolteacher by the name of Johnny Irwin created the City Surf Project as a way to get San Francisco's underrepresented youth in the lineup. And a new book chronicles this movement with photographer Nate Lawrence documenting the kids surfing, along with the aforementioned sometimes-epic surf of San Francisco. Additionally, former Surfing magazine editor Leo Maxam interviews the kids about their journeys from hardship to happiness through riding waves and exploring the outer realms of what their city has to offer.
Buy here.
The Gift
, Marc Andreini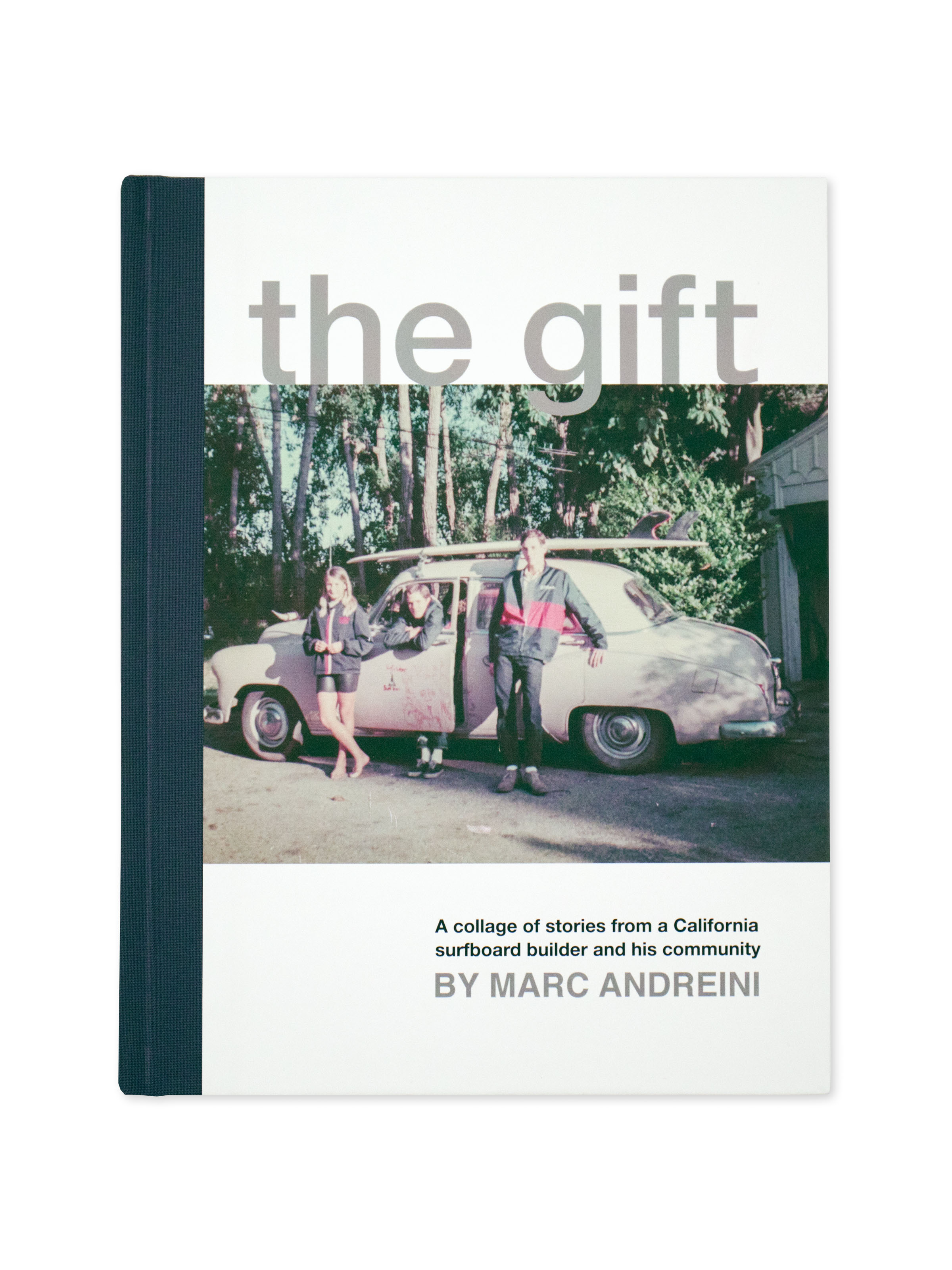 Master shaper and Santa Barbara-stalwart, Marc Andreini, has been covered in foam particles for the past 50 years. It's safe to say he knows a little something about the evolution of surfboard design. And in his newish book, titled The Gift, Andreini recounts that history from the ancient Hawaiians to the Shortboard Revolution to everything in between. The book is a time capsule, which covers the entire arc of board-making, and a meditation on where things might go in the future. With historic photos, interviews with influential shapers, in-depth diagrams, and technical speak, The Gift is a must-have accoutrement for any surfboard nerd's coffee table.
Buy here.
HI1K
, Justin Jay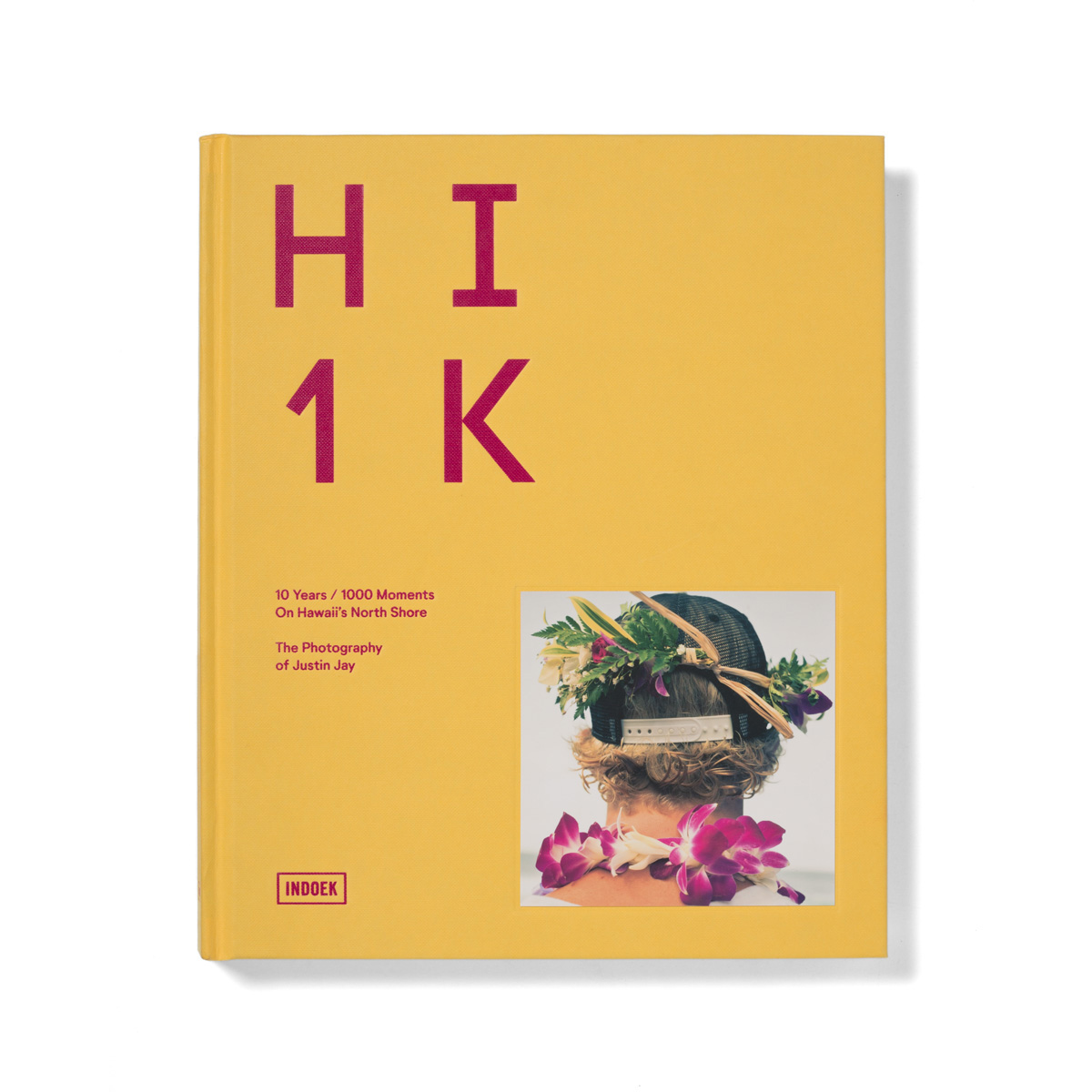 How do you encapsulate 10 years of surfing history on the North Shore? Every season – hell, every day – history is made on that hallowed stretch of sand. From the good: historic sessions (The Eddie, 2009), to the bad: (Evan Geiselman or Kalani Chapman's near-death encounters at Pipe), to the poignantly monumental (John John Florence dethroning Kelly Slater in the Pipe Masters for his first World Title in 2016). Photographer Justin Jay's new tome, HI1K, condenses all these moments and about a thousand more into one coffee table book, brimming with all that you don't see during your typical visit to the North Shore. This is the stuff the tour guides won't show you, the stuff that literally takes a decade (or more) of paying your dues to glimpse. And in addition to the BTS imagery, Jay mixes in interviews, anecdotes, personal narratives, and testimonials on what's changed over the past decade on the North Shore – for better or worse.
Buy here.
Fletcher: A Lifetime in Surf
, Dibi Fletcher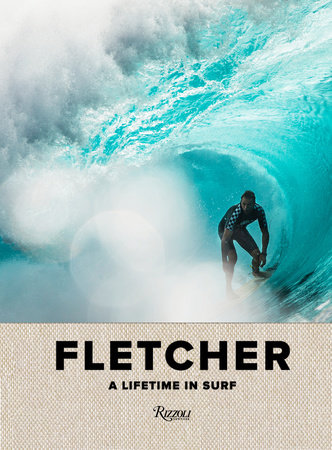 The Fletcher family is nothing if not radical. From patriarch, Herbie, as an innovative longboard enthusiast and a vanguard in the tow surfing movement; to the eldest son, Christian, pushing the boundaries of aerial surfing and eccentric hairdos; to the second-born, Nathan, surfing waves bigger and meaner than previously thought possible; to Christian's son, Greyson, a wizard on a skateboard (with the scraggily beard to match). And the glue that ties all that testosterone together? Matriarch, Dibi. In a new book chronicling her family's history in surf, Dibi rehashes tales of the wildmen in her clan with accompanying photos that would make a preacher's daughter squirm.
Buy here.
Making Waves
, Buzzy Kerbox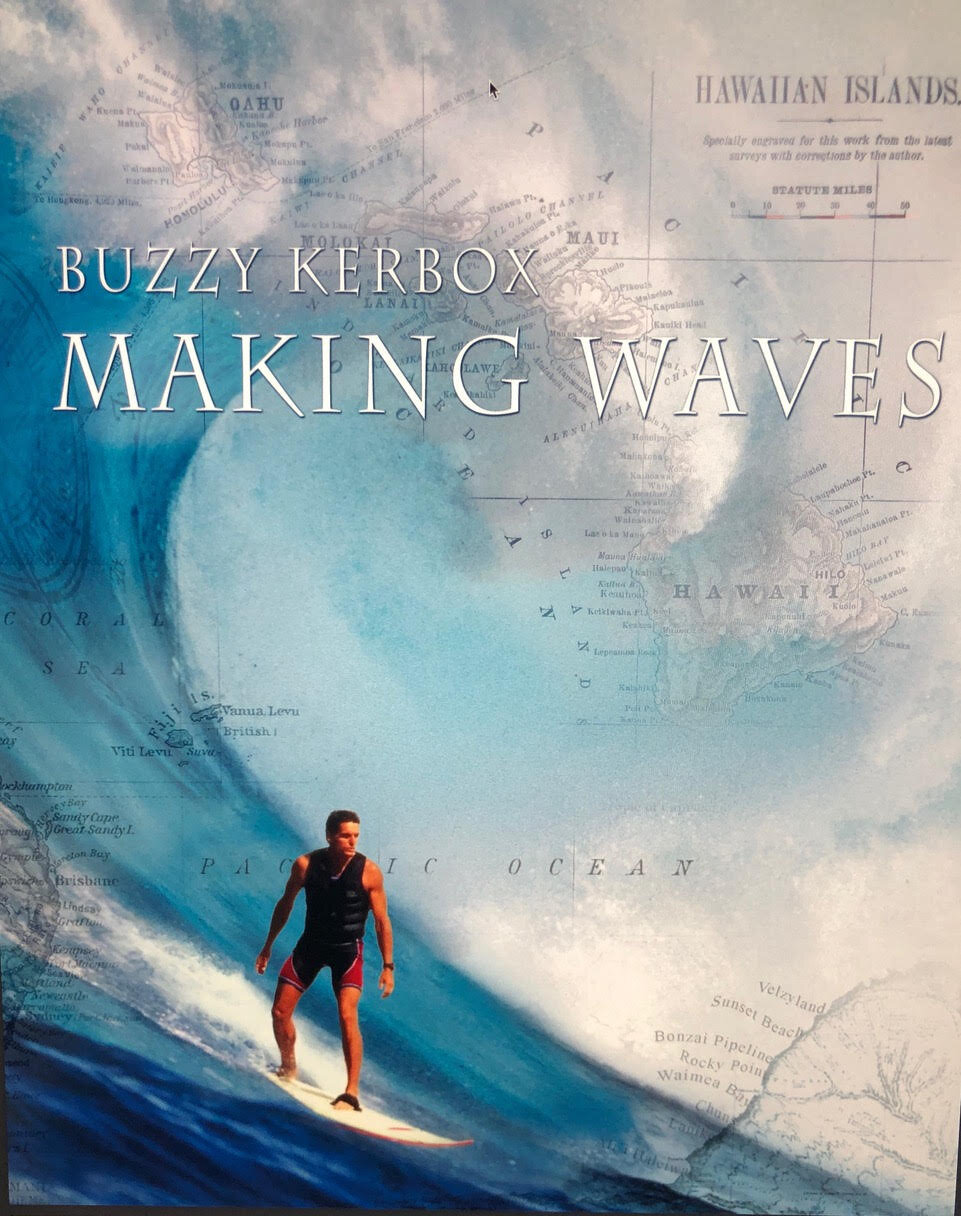 Fate (and his father's desire for greener pastures) brought a young Burton "Buzzy" Kerbox from the landlocked interior of the U.S. to Hawaii at the age of nine. And a year later, he was surfing. Some years after that, and he'd be a top-10 ranked surfer, where he'd remain through the late '70s. But Buzzy's career didn't remain in the world of singlets and oversized checks; instead, he and Laird Hamilton would go on to revolutionize big-wave surfing when they took an inflatable boat out to a little-known, even lesser-surfed, wave on Maui called Jaws. Buzzy would also go on to become a hugely successful fashion model, posing for the likes of Bruce Weber while clad in Ralph Lauren. And Buzzy's latest project, his coffee table book Making Waves, charts this eclectic history of the influential surfer with personal narratives, interviews, and photo collages.
Buy here.
Dazzling Blue
, Jamie Brisick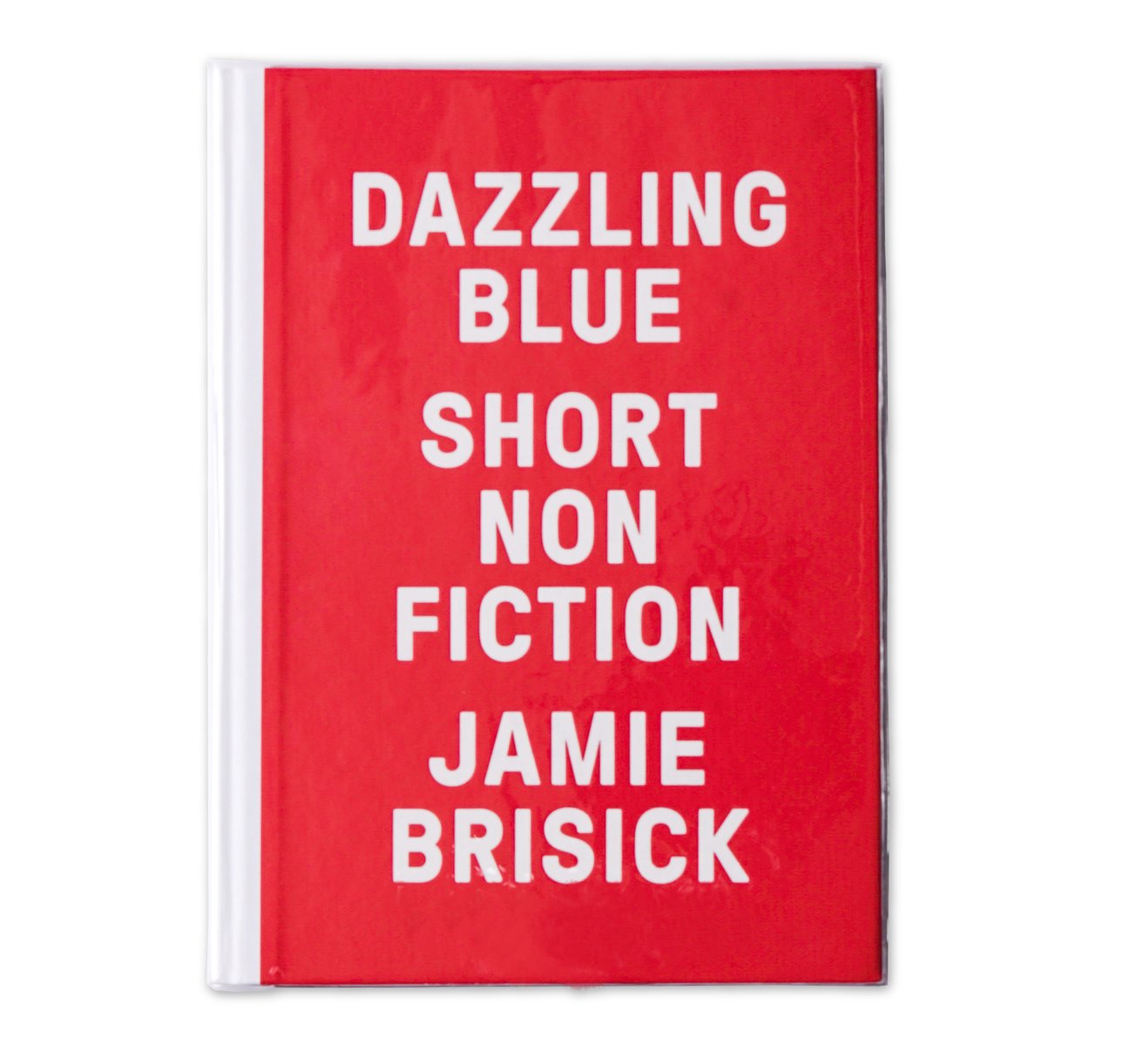 As one of surfing's most celebrated scribes, Jamie Brisick spins yarns about riding waves and the lust for life that such pursuits entail. Through that model, Brisick reaches a wider, less-salinized audience by employing wit and emotion and adventure to his prose. And with his latest book, Dazzling Blue, Brisick illustrates the surfing experience through a collection of short non-fiction tales – there's a memorial of the late Jan Michael-Vincent (Matt Johnson from Big Wednesday), a tale about Brisick's first trip to Bali, an interview with World Champion Peter Townend, and 50+ other entries. Compared to the other books on this list, Dazzling Blue is heavier on words than photos, but don't let that deter you; Brisick once again proves why he's one of the best in the game.
Buy here.
Church of the Open Sky
, Nat Young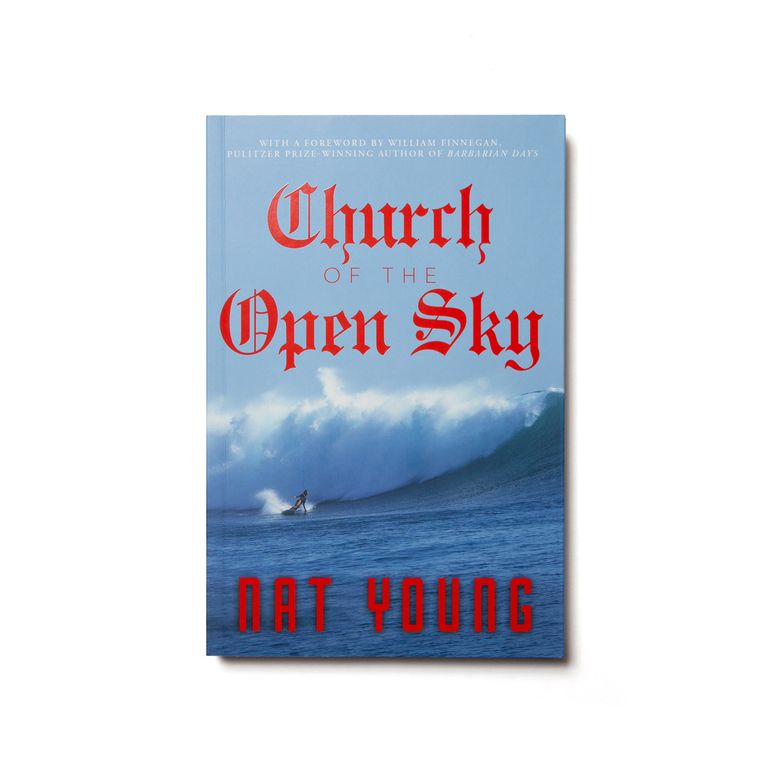 Through competitive prowess (1966 World Surfing Champion), prominence in game-changing surf world movements (both the shortboard revolution and longboard revival), and major roles in classic surf cinematography (The Endless Summer, Morning of the Earth, and about 70 more films), Sydney, Australia's Nat Young has long been a renaissance man of the surfing zeitgeist. But outside of the water, Nat's also a prolific writer – he wrote a column for Sydney's Sunday Telegraph for nine years, and multiple books. Not bad for a high school dropout. And his latest work is Church of the Open Sky; a collection of stories, which bears the title given to the lineup by Young's mentor and friend, Tom Blake. The book blends stories about his own career, the changing milieu of the sport over the years, those who were there and who, even today, leave a lasting imprint. And it's all told with the insight of one of surfing's greatest living elders – sorta like a chief, gathering the next generation around a fire on the beach, and regaling them with tales of surfing yore.
Buy here.
Surface
, Ben Thouard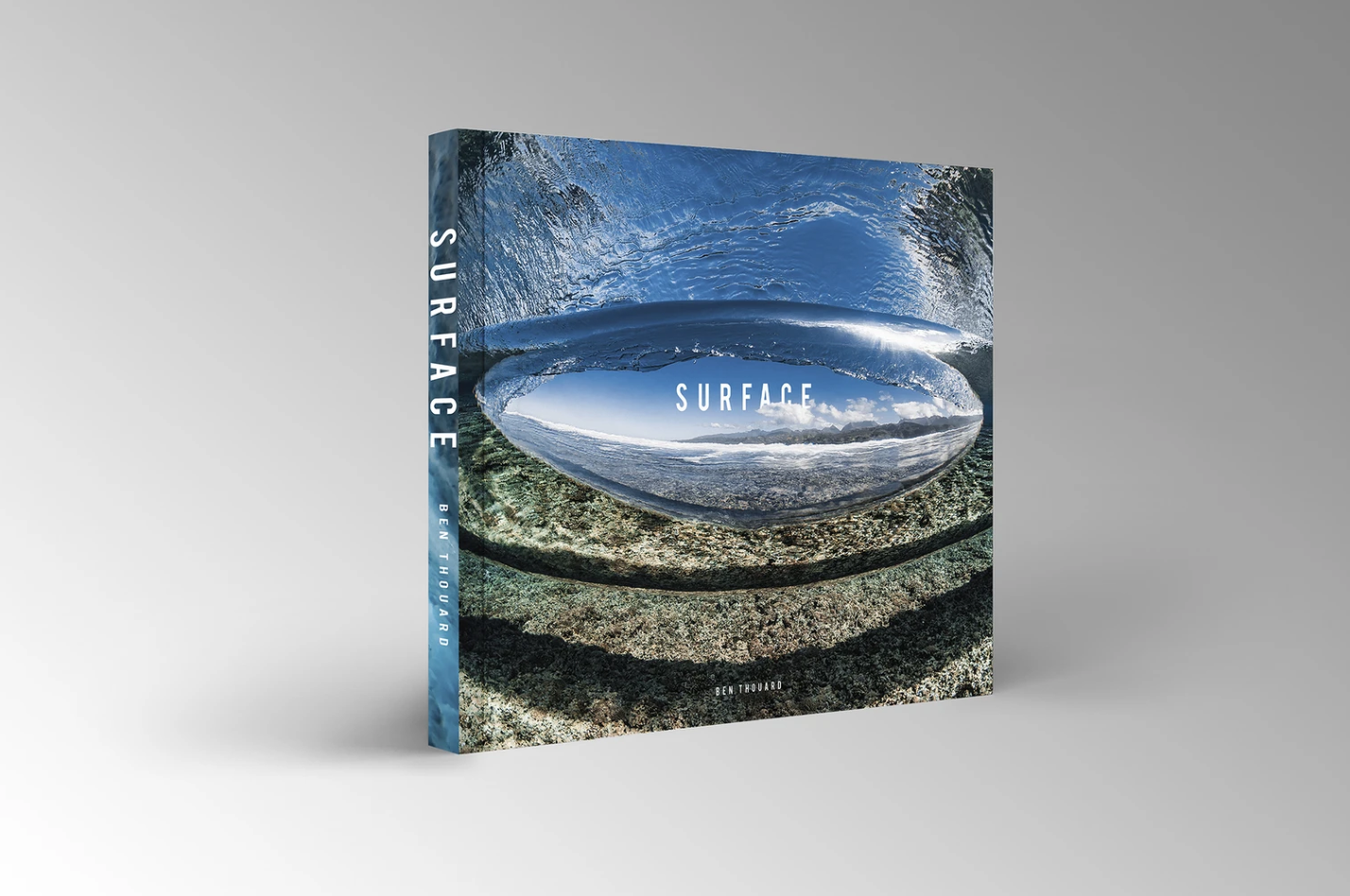 Whether you know it or not, you've probably seen French photographer Ben Thouard's work. His photos have been featured on surf mag covers, swell stories, viral Instagram posts, and more. And when looking at his work, you may notice a few common themes: pulsing blue water, heavy tubes, and more often than not, Teahupoo. That's because Thouard moved to Tahiti in his early twenties and decided to dedicate himself almost entirely to shooting French Polynesia's ultimate widow-maker. And all that time pointing his lens at the tube, beneath the tube, behind it, and wherever else he could fathom, has paid off. He creates some truly unique imagery of his main muse, which will excite anyone who feels exhausted by the ubiquitous tube photo. And his new photo diary, Surface, lets you take that imagery home with you to drool over. (Napkins not included.)
Buy here.